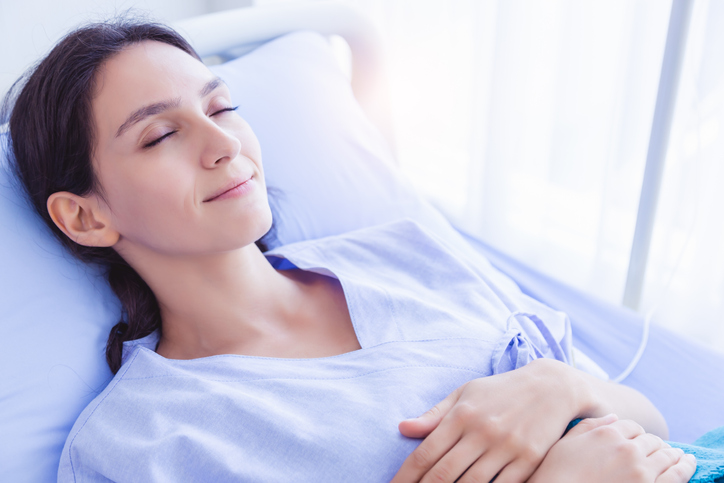 Aging, childbirth, hormone fluctuations, and simple genetics play an important role in the size and shape of your labia. Though there are tremendous differences when it comes to what the 'normal' appearance of the female vulva is considered to be, many women seek plastic surgery to reshape and downsize their labia.
Thanks to advances in surgical techniques, labia reduction can improve aesthetics, comfort, and functionality with minimal scarring, but how much does labiaplasty cost?
The good news is that labiaplasty is a relatively affordable procedure, but if you're concerned with how you'll finance the procedure, it's best to discuss this with your plastic surgeon.
How much is labiaplasty?
Dr. Thomas Loeb develops customized surgical plans according to patient needs and goals, and because of this, labiaplasty cost in New York City can vary from person to person. Generally speaking, the final price will hinge on a number of factors, including your surgeon's training and expertise, the type of anesthesia used, the reduction technique performed, as well as doctor and facility fees.
Bear in mind that many Obstetrician-Gynecologists are technically able to perform labiaplasty, but are not educated in the art of plastic surgery. For someone who is already struggling with self-esteem issues based on the appearance of her labia, a qualified plastic surgeon is a smarter choice for this delicate operation. Plastic surgeons may be more expensive than OBGYNs in the long run, but their skill and knowledge is invaluable for a successful outcome.
If you're curious about the average cost of labiaplasty with Dr. Loeb, you can request an individualized price estimate during your initial consultation.
Does insurance cover labiaplasty cost?
Women who have a documented congenital condition that requires reduction of the labia minora may have their labiaplasty procedure covered by insurance. In most cases, however, labia reduction is viewed as an elective cosmetic procedure, which means patients are paying out of pocket.
Labiaplasty price is just one of the variables that you will take into account when deciding if the procedure is right for you. Are you a good candidate for plastic surgery? Are your expectations realistic? Are your motivations healthy?
Since labiaplasty is usually not covered by insurance, Dr. Loeb's patients may want to consider short and long-term financing options through our partners at CareCredit Healthcare. Eligible candidates may also take advantage of private payment plans directly through our NYC plastic surgery office.
Labiaplasty price affected by different factors
Geography plays another role in the final cost of a labiaplasty. Plastic surgery prices are typically commensurate with the local cost of living, and large cities are typically more expensive than their rural counterparts.
How much does labiaplasty cost? The following factors will all come into play:
Surgeon's fees – based on their education, credentials, and level of expertise
The time it takes to complete the labiaplasty; longer surgeries under general anesthesia will cost more
If you had previous surgeries or complications in the genital area
Surgical facility or hospital fees
Pre-operative and post-operative care
Anesthesiologist fees
The type of sedation used: twilight (IV), local sedation or general anesthesia
Materials and lab fees if medical or blood tests are needed prior to the operation
Recovery fees for medical monitoring after general anesthesia
Initial consultation: questions to ask
Surgical expenses are an important matter to discuss during your initial labiaplasty consultation. In addition to cost, it's a good idea to ask your surgeon:
If they are certified by the American Board of Plastic Surgery
Where the procedure will take place
How many labiaplasty surgeries they have performed
If you can see labiaplasty before and after pictures of previous patients
Details about surgery risks and potential complications
What technique will be utilized
What to expect for labiaplasty recovery
Does the labiaplasty cost include pre and post-op visits
Schedule your consult in New York City
Dr. Thomas Loeb can help you restore confidence in your appearance and sexuality. For an in-depth discussion about labiaplasty in NYC with Dr. Loeb, please contact our Fifth Avenue office to request a one-on-one consultation.
Out-of-town clients are welcome as well. Dr. Loeb offers virtual consultations via SKYPE and we work with several leading Manhattan hotels.
Additional Resources:
ASPS, Vaginal Rejuvenation https://www.plasticsurgery.org/cosmetic-procedures/vaginal-rejuvenation/labiaplasty
Cosmopolitan, 5 Things You Need To Know About Vaginal Cosmetic Surgery https://www.cosmopolitan.com/sex-love/news/a57590/labiaplasty-cost-recovery/