Which Nose Type Do You Have? 6 Different Nose Shapes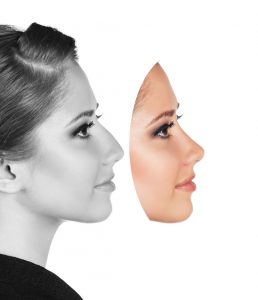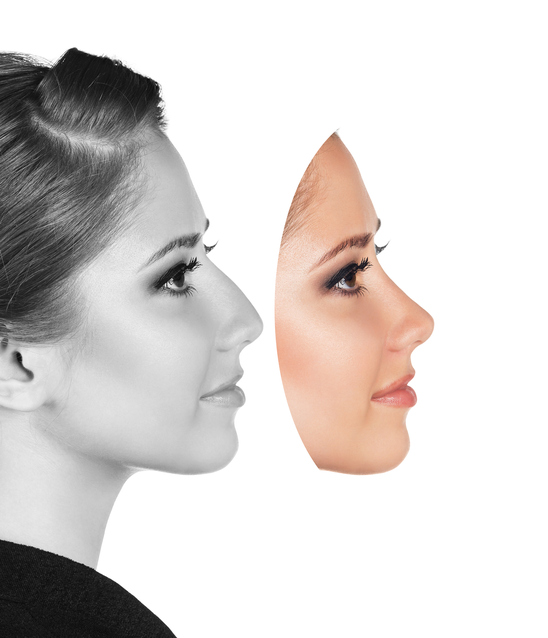 The nose is your face's most predominant feature, whether it be long and narrow, or small and upturned. While many may share similar characteristics in nasal shape and proportion, no two noses are exactly alike. Regardless of size or shape, the nose can have a significant impact on a person's facial appearance and self-esteem. Some of the most common nose types are characterized by the shape of the nasal bones, the size of the nasal cavity and the amount of cartilage. Every nose shape has its own aesthetic value, but there is no arguing that we are often drawn to individuals with "beautiful" noses — those that are well-proportioned and harmonious with facial features.
The following are 6 of the most common nose types, some of which are commonly requested in rhinoplasty (nose reshaping) procedures.
Celestial Nose
The celestial nose, also referred to as the "turned up nose," is relatively petite with a slightly protruding tip. Another standout feature of the celestial nose is a slight dent at the middle of the bridge. Celebrities like Zac Efron, Emma Watson and Emma Stone have upturned noses, which have made this particular nose type a popular request for rhinoplasty patients.
Greek Nose
The Greek nose is widely regarded as one of the most aesthetically appealing nose types. This is because it is perfectly straight from bridge to tip, offering a beautiful profile. The Greek nose, or straight nose, is often seen on ancient sculptures and art. Jennifer Anniston, whose family originally hailed from Greece, sports this distinctive nose shape.
Aquiline Nose
The aquiline nose is one that has a predominant straight bridge that may be slightly bent toward the end. Also known as a "Roman nose," this word is derived from the Latin term "aquilinis" meaning eagle-like. Notable personalities who have an aquiline nose include Meryl Streep, Ryan Gosling and Daniel Radcliffe.
Nubian Nose
The Nubian nose, as seen on Barack Obama, tend to be characterized by a wider base, more prominent nostrils and a flatter nasal bridge. Individuals with Nubian noses are said to be creative, charismatic and curious.
Snub Nose
The snub nose is small, cute and upturned at the tip, much like the celestial nose. The only difference is that more of the nostrils are visible when viewed from the front. Elizabeth Taylor, Grace Kelly and Carrie Mulligan were all blessed with this petite snout.
Hawk Nose
A hawk nose is long and narrow with a bridge that curves downward, much like the beak of a hawk.  This nose type is found in less than 5 percent of the population and can be seen in A-listers like Barbra Streisand and Adrian Brody.
Rhinoplasty surgery in New York City
Dr. Thomas W. Loeb is a leading Manhattan plastic surgeon renowned for his expertise in both primary and revision rhinoplasty. Rhinoplasty surgery can correct common aesthetic and functional concerns including disproportionate shape, a nose that's humped or crooked, a bulbous tip as well as breathing problems caused by a deviated septum.
Dr. Loeb performs nose reshaping surgery and revision rhinoplasty in NYC at his 5th Avenue surgical suite. Call 212-327-3700 to schedule a private consultation today.
Additional Resources on Nose Types:
Daily Mail, Which type of NOSE do you have? From the Nubian to the Hawk, expert reveals the top 10 shapes https://www.dailymail.co.uk/health/article-3877974/Which-type-NOSE-Nubian-Hawk-expert-reveals-10-shapes-Duchess-Cambridge-s-perfect-snout-rise-surgery.html
CBS News, 14 celebrity noses: Whose schnoz do you share? https://www.cbsnews.com/pictures/14-celebrity-noses-whose-schnoz-do-you-share/
Zwivel, Sniffing Out Nose Shapes: The 12 Most Common Nose Types Sniffing Nose Shapes – 12 most common types – Zwivel