6 Ways To Repair Sun Damaged Skin
Ava Lawson | March 16, 2018 | Posted in
Skin Care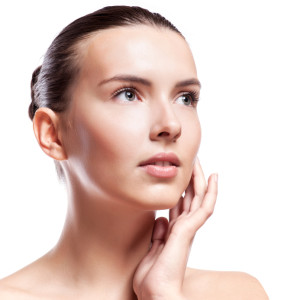 Lazy summers bronzing by the pool was pure bliss as a teen but fast-forward a couple of decades and most adults seriously regret those "sun tanning" years. Evidence of those unprotected hours baking under the sun's blistering rays take many forms — freckles, age spots, melasma, uneven skin tone and broken capillaries, not to mention wrinkles and sagging skin.
Of course, we now know that a healthy tan isn't so healthy after all, and the importance of using a broad-spectrum sunscreen every single day (even in winter) cannot be overstated. If you were careless with your skin and are now showing the aging effects of sun damage, you don't have to live with those mistakes.
There are many treatments that can reduce the signs of sun damage, from topical gels and creams to chemical peels and photofacials. If your skin is starting to droop like a deflated balloon, or marked with dark pigmentation, consider these effective skin care treatments to repair and restore sun damaged skin.
Retin A/Renova
Exposure to ultraviolet (UV) light damages the skin's DNA, leading to premature lines, creases and wrinkles as collagen is broken down. Retin A (generic name: Tretinoin) – derived from Vitamin A – helps rejuvenate sun damaged skin by speeding up cellular turnover. This potent exfoliating product is available in a gel or cream and decrease age spots, smooths fine lines and delivers glowing skin with long-term use.
Vitamin C Serum
Antioxidants like Vitamin C repair free radical damage and can lighten hyperpigmentation caused by UV exposure. Serums and creams formulated with Vitamin C reduce collagen breakdown, enhance tone and texture, and also stave off future sun damage. Apply before your normal moisturizer and sunscreen.
Daily Exfoliation
Sensitive skin that cannot tolerate medical-grade products like Retin A may benefit from exfoliation with products containing alpha-hydroxy acids (AHA) or glycolic acid – both of which increase cellular turnover, revealing fresh, glowing skin.
Chemical Peels
Chemical peels performed under medical supervision can repair years of sun damage. Some peels are superficial, and others much deeper. Concentrations and exfoliating solutions are customized to slough off the damaged, rough areas of skin. A series of light to medium peels will improve skin tone and diminish freckles and sun spots.
Photofacials
Photofacials, or IPL treatments, are a safe and effective way to correct redness and pigment changes due to sun exposure. Intense Pulsed Light treats a wide range of problems, from dilated blood vessels to age spots and fine lines. This in-office treatment involves little discomfort and no downtime.
Fractionated Lasers
Laser skin resurfacing treatments offer dramatic results, improving the appearance of discoloration, poor texture, blotchiness, wrinkles and lax skin. Fractionated lasers use thermal energy to create tiny wounds, which stimulates the production of new collagen. After the treatment, the new skin is tighter, clearer and more youthful.
Treating sun damaged skin in NYC
Dr. Thomas Loeb offers patients the latest technologies for the treatment of sun damaged and aging skin including dermabrasion, photofacials and laser treatments. Please call 212-327-3700 to schedule a private consultation in his Manhattan plastic surgery office.
Additional Resources on Repairing Sun Damaged Skin:
Skin Cancer Foundation, Repair Signs of Sun Damage https://www.skincancer.org/healthy-lifestyle/anti-aging/repair-and-even-reverse-signs-of-sun-damage
Women's Health, HOW TO REVERSE SUN DAMAGE https://www.womenshealthmag.com/content/reverse-sun-damage-3

This Anti-Aging Cream Firms and Replenishes Skin After Sun Damage https://www.instyle.com/beauty/skin/nia24-age-recovery-decolletage-hands-cream