Facial Skin Discoloration: Is It Fixable?
Jacky Gale | January 15, 2019 | Posted in
Skin Care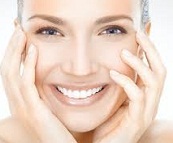 People really do judge books by their covers, and when they meet someone new, they make snap judgments based on that person's appearance. What does your skin say about you? If you have age spots, sun spots, acne marks, or facial flushing, your skin probably doesn't say what you want it to. But there are solutions available, including noninvasive and minimally invasive treatment options.
Dr. Thomas Loeb, a board-certified cosmetic surgeon in NYC, says, "Many people don't realize that cosmetic surgeons don't just perform surgeries. We can also do skin care treatments in NYC like dermabrasion and laser skin resurfacing." Consider talking to a cosmetic surgeon about your options for addressing facial skin discoloration.
Improve the overall appearance of your skin with laser resurfacing
Laser skin resurfacing uses short, concentrated light beams to exfoliate skin in precisely targeted areas. As the laser removes the epidermis, which is the outer layer of skin, it gently heats the underlying layer of skin, called the dermis. The heating of the skin triggers the formation of collagen fibers, which makes the healed skin stronger, more resilient, and more youthful-looking.
Laser skin resurfacing is capable of treating a wide range of problem areas on the skin, including age spots, sun spots, liver spots, and acne and chickenpox scars. It can even treat more severe areas of discoloration, including warts and certain birthmarks, like linear epidermal nevi birthmarks.
Consider dermabrasion for significant discoloration
Cosmetic surgeons may recommend dermabrasion for some patients with significant facial discoloration. Dermabrasion is like microdermabrasion, except that it removes more layers of skin and penetrates more deeply. This technique is capable of treating many types of skin discoloration, including age spots and sun spots. It can even minimize the appearance of unwanted tattoos, and it can treat potentially pre-cancerous skin lesions, called actinic keratoses. Dermabrasion may also be a good option for patients with rhinophyma, which causes nasal redness.
Before having dermabrasion, tell the cosmetic surgeon about your medical history. It may not be appropriate for patients with a history of keloid scars or recurrent herpes simplex infections, or for those who have taken the medication isotretinoin.
Always use sunscreen, even during the winter
Professional cosmetic treatments are an effective way to banish skin discoloration. However, there's always a chance that age spots and sun spots will come back. Sun damage is a major culprit of facial discoloration. Dermatologists strongly recommend using sunscreen every day, even during the winter and during cloudy days. The ultraviolet (UV) rays aren't affected by the time of year or the weather.
Rain or shine, you should apply sunscreen before leaving your home each morning. Reapply it regularly to keep your skin protected and prevent skin discoloration from worsening. Look for a sunscreen product that is non-comedogenic, which means it won't clog your pores.
Your one-stop-shop for cosmetic treatments in NYC
You'll find a complete range of cosmetic treatments available at the Manhattan office of Dr. Thomas Loeb, including laser skin resurfacing, dermabrasion, and surgical options. You deserve to feel confident and comfortable in your own skin. In 2019, resolve to put your best face forward by treating your facial skin discoloration. You can schedule your confidential facial plastic surgery consultation with Dr. Loeb by calling 212.327.3700. His office is conveniently located on Fifth Avenue in New York City.
Additional resources on skin care
Healthline, Discolored Skin Patches, https://www.healthline.com/health/discolored-skin-patches
American Society of Plastic Surgeons, Laser Skin Resurfacing, https://www.plasticsurgery.org/cosmetic-procedures/laser-skin-resurfacing