Do Breast Enlargement Creams Really Work?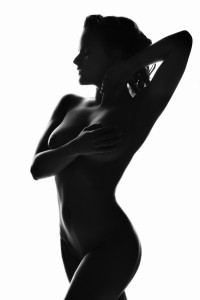 A Bronx woman is suing the manufacturer of a high-end breast enlargement cream, claiming that the company ran a "misleading marketing campaign." Talika USA claimed their product, Bust Serum 2.0, helps women grow a full cup size in just six weeks and yields 70 percent firmer breasts, thanks to its "push up effect." The $5 million class action lawsuit filed in Manhattan federal court states that these claims "imply that the product is not just cosmetic in nature, but will actually cause physical alterations to breasts, including increased breast volume."
Dr. Thomas W. Loeb is one of the top Manhattan plastic surgeons, specializing in breast augmentation and lift procedures. According to Dr. Loeb, "It is just not possible to reap such generous benefits from a topical cream. To my knowledge, there is no credible scientific evidence that these creams penetrate further than the outermost levels of the dermis. The only way to truly improve the volume of breast tissue and lift the breasts up is through cosmetic surgery."
How do breast enhancement creams work?
According to Alice Hart-Davis at the UK Daily Mail, "Whereas anti-ageing serums lean heavily on cosmetic science with their nano-particles and other high-tech ingredients, bust-and-bottom creams prefer natural ingredients to mysteriously persuade our bodies to produce bigger breasts." She says that the active ingredient in Talika's serum is Gulgul extract, a plant-derived ingredient used in Ayurvedic medicine. Unlike other creams that rely on internally conducted studies, Talika has commissioned an independent, placebo-controlled study to demonstrate their product's 80% effectiveness – although only 30 percent of their test subjects were women.
Reports of adverse side effects from breast creams
Thahn Nien News from Vietnam tells of a 40-year-old woman who tried a breast enlargement cream made in South Korea in hopes that a larger breast would help her find a mate. Thirty minutes after applying the cream, she felt a "burning sensation and tension." After one night, she claims she outgrew her bra. She continued using the product for three weeks when her enlargement therapy took a dramatic turn for the worse.
According to the newspaper, her breasts felt painful and the skin felt too soft. Though she stopped using the product,
"it was too late, as her breast began to develop bubbles as big as tomatoes"
– which burst. Doctors told her chemical allergies severely damaged her skin cells and that her breasts would never resume their normal shape. In fact, her breasts were so injured she was told she may never be able to breastfeed a baby.
Dr. Vu Hong Thai, director for the HCMC Dermatology Hospital in Ho Chi Minh City, says that estrogen in these creams may cause the breast tissue to retain water, which makes the breasts seem larger. However, deliberately adding estrogen to the body can disturb the menstrual cycle, increase the risk of stroke, and may even be linked to cancers of the uterus and breasts.
Breast enhancement Manhattan
Dr. Thomas W. Loeb is a skilled surgeon with more than 30 years of successfully transforming patient busts to be more aesthetically pleasing and in line with patient goals. He doesn't rely on tricks or gimmicks, but rather, the safest and most clinically-proven techniques to correct breast asymmetry, enhance nipples, repair damaged breast muscles, and implement breast lifts and augmentations. With celebrities like Jessica Simpson allegedly spending $50,000 a year on breast enhancement creams, patients can certainly get a safer, longer-lasting breast enhancement with better results for far less!
A consultation in Dr. Loeb's NYC office or via Skype is the best way to determine if he is the right surgeon for you. To find out more about breast surgery in Manhattan or to arrange a private consultation, please call 212.327.3700.