More Teens are Getting Back to School Plastic Surgery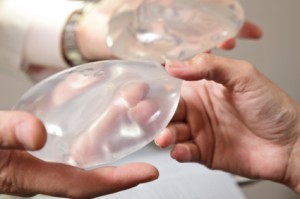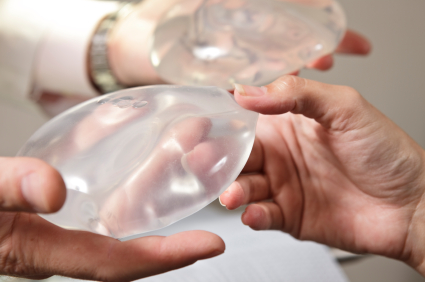 The hottest trend for teens on summer break is back to school plastic surgery. Returning to the classroom with enhanced breasts, fuller lips or a new nose is completely normal in a society that accepts – if not encourages – cosmetic surgery. Experts say that summer vacation is the most popular time for teen plastic surgery, though Christmas and Spring breaks also afford a few weeks of recovery time before students return with a fresh new look.
Teenagers are largely influenced by the looks and procedures sought by popular TV personalities and celebrities. Kylie Jenner, now 18, has admitted to getting lip augmentation after attributing her new pouty look to exaggerated lip liner and advanced makeup techniques. Pop star Iggy Azalea has also conceded that she got breast implants and rhinoplasty recently.
And while plastic surgery may boost self-esteem and help eliminate taunting and school bullying in some cases, Dr. Thomas Loeb recommends that parents first identify their teen's motivations before deciding on cosmetic surgery. A respected Manhattan plastic surgeon, Dr. Loeb knows that surgery can dramatically transform a teenager's life, but believes that emotional maturity and realistic expectations are paramount for a successful outcome.
Teen cosmetic surgery on the rise
Almost 64,000 teenagers had plastic surgery in 2013, according to statistics from the American Society for Plastic Surgery (ASPS), and the trend is growing steadily thanks largely in part to the overwhelming influence of social media outlets such as Instagram, Facebook and Twitter.
"Social media is affecting it tremendously, especially among the younger crowd, because they see the way other people look and they think, 'How do I get that, too?'" Scot Glasberg, MD, ASPS President, told Yahoo Parenting.
But when it comes down to pure aesthetics, where do parents draw the line and which plastic surgery procedures are safe for teens? Teenagers are still growing – both physically and emotionally — and the former may undermine the result of cosmetic surgery when performed too soon. Glasberg explains that growth spurts can happen up until age 22, during which time substantial weight can be lost or gained and a woman's breasts may continue to get larger. Therefore, breast augmentation with implants is not appropriate for teens who may still see their bust lines grow into their early 20s. Despite this, the ASPS reports that more than 3,500 teen girls had breast implant surgery in 2014.
Alternatively, breast reduction surgery for overly large breasts that cause chronic neck and back pain and restrict physical activity is viewed as a reasonable option for teenagers.
Rhinoplasty, better known as a nose job, is one of the most commonly performed procedures on teens, according to the ASPS. And while celebrity influence is still a factor (thousands request a Kate Middleton nose), many teen girls have rhinoplasty to stop relentless teasing and bullying about their looks.
In his busy practice, Dr. Loeb often consults with adolescents and their parents about teen plastic surgery in Manhattan, ensuring patients are seeking changes for healthy reasons. Cosmetic surgery isn't always the solution for low self-esteem, bullying or boyfriend problems, and it's critical that teenagers — even those with realistic hopes and goals — realize the risks involved.
Back to school plastic surgery in NYC
Finding out if plastic surgery is the right decision for your teen involves a thorough consultation that explore patient motivations as well as procedure risks, benefits and alternatives. For over two decades, Dr. Loeb has been praised for his high ethical standards and artistic skill in producing natural outcomes in his patients. To schedule a private breast surgery consultation in his Fifth Avenue office, please call 212-327-3700.