New Consumer Trends in Plastic Surgery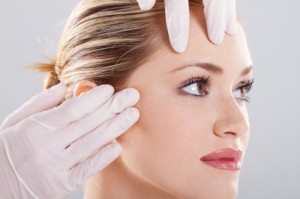 Every year, data gleaned from the American Society of Plastic Surgeons (ASPS) shows that plastic surgery in the United States continues to grow in popularity, and 2014 was no exception. According to this year's report, 15.6 million cosmetic procedures were performed in the U.S. last year – up three percent from 2013. The report includes both minimally-invasive procedures like Botox injections and chemical peels, as well as cosmetic surgeries.
"Today, more than ever, patients are empowered with choices to achieve the results they are seeking. Through open communication and a mutual understanding of expectations, patients work closely with their surgeon to determine the procedures most appropriate for them to achieve their optimal outcomes," said Scot Glasberg, MD., ASPS president.
Cosmetic surgery trends – most popular procedures
So which procedures were trending in 2014? Buttock augmentation, including enhancement with fat grafting, implants and lifts saw a dramatic rise, with 98 percent more butt implants performed in 2014 vs. 2013. Butt augmentation with fat grafting jumped 15 percent, while procedures like the Brazilian butt lift went up 44 percent over the last year.
The honors for most popular plastic surgeries in 2014 went to the following:
Breast augmentation -286,254 procedures
Rhinoplasty (nose jobs) -217,124 procedures
Liposuction -210,552 procedures
Eyelid surgery -206,509 procedures
Facelift -128,266 procedures
In total, an estimated 1.7 million Americans had plastic surgical procedures in 2014, marking a one percent increase over the previous year. In contrast, roughly 13.9 million people sought out minimally-invasive treatments to help diminish signs of aging in 2014. Praised for their subtle effects and affordability, such procedures can be performed during a lunchtime break and have very little recovery or downtime.
The top 5 minimally-invasive procedures were:
Botox injection -6.7 million procedures
Soft tissue fillers – 2.3 million procedures
Chemical peels – 1.2 million procedures
Laser hair removal – 1.1 million procedures
Microdermabrasion -881,905 procedures 
The stats also suggest that the demand for male plastic surgery continues to surge, with more guys seeking ways to look as toned and young as they feel. Male breast reduction (which increased 29 percent) and pectoral implants (jumped 208 percent since 2013) were ranked among the most popular surgeries for males in 2014.
Best results for NYC plastic surgery
Dr. Thomas Loeb is one of the busiest plastic surgeons in the Manhattan area, renowned for his natural-looking results and cutting edge surgical techniques. His work and expertise have been featured in numerous television programs, as well as national and local publications such as The New York Times, Vogue and Elle.
In his NYC plastic surgery suite, which is fully accredited by the American Association for Accreditation of Ambulatory Surgery Facilities, Dr. Loeb offers a range of body contouring and facial rejuvenation procedures, and specializes in facelifts, breast augmentation, rhinoplasty and liposuction.
Both local residents and fly-in patients are encouraged to schedule a private consultation with Dr. Loeb by calling 212-327-3700.