Stem Cell Facelift Turns Back the Clock
Ava Lawson | December 31, 2014 | Posted in
Facelift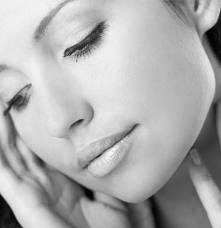 Thirty-nine year old Amy Klein is one of thousands of New York women who resisted the urge for plastic surgery despite her dark under-eye bags and less than perfect skin. Her commitment to remaining au natural held steady for years, until a friend's L.A.-based surgeon cousin offered a free stem cell facelift he wanted to air for a television show.
Tired of being told she looked exhausted, Klein warmed up to the thought of a rejuvenated look, through a procedure that only utilized needles and her own stem cells – and was free to boot! The procedure, which normally costs around $10,000, could ostensibly turn back the clock a solid five to ten years, and as Klein would soon discover, the results were nothing short of amazing. 
Anti-aging facelift using stem cells
Klein described her facelift experience in-detail to Yahoo Beauty, explaining her reservations about cosmetic procedures of any kind. Frozen Botox foreheads and the over-plumped skin of plastic surgery aficionados frightened her, but as the ripe age of 40 approached, why not try one of the latest advances in facial rejuvenation? Her dark under-eye circles were a genetic gift from her mother, whose prior blepharoplasty was not successful at all.
During her first session, the surgeon injected her 19 times in the area around her mouth, eyes, forehead and cheeks.
"We're taking these adult stem cells from the fat in her stomach and injecting it around her face, restoring the volume lost with time. The cells will repair that area and she'll look five to ten years younger," explained her doctor to the camera crew as they filmed.
Klein was swollen and bruised for days but just one week later as the inflammation subsided she noticed a younger, 30-year-old version of herself in the mirror. Gone were her infamous puffy eyes, and her frown lines had completely vanished. Klein was thrilled with her luminous soft and supple skin, which was virtually wrinkle-free. The verdict: the stem cell procedure had taken nearly a decade off her face, leaving her with baby-smooth skin!
During her second visit with the surgeon, Klein was urged to plump up her lips with a few more injections to balance out her new, refreshed appearance. Feeling the pressure to conform that so many women face today, Klein politely demurred, knowing she'd be content with her new fresh face and 39-year-old lips for many years to come.
New York blepharoplasty and facelifts
Clinical trials are still underway to determine the long-term benefits of stem cell facelifts versus traditional facelifts, but proponents of both speak of the spectacular and life-affirming results.  If you live in or will soon be visiting the Manhattan area and would like to learn more about a NYC facelift with one of the country's leading cosmetic surgeons, please call the offices of Dr. Thomas Loeb to schedule a private consultation.
Dr. Loeb has more than two decades of experience performing fat transfer injections, blepharoplasty and facelifts, delivering phenomenal and natural-looking results. Praised for his compassion, aesthetic eye and surgical expertise in facial surgery, Dr. Loeb is consistently ranked among New York's best plastic surgeons.
Call our offices today at 212-327-3700 or complete the online form to arrange your appointment.