Thread Lift: Is It the New Face-Lift?
Jacky Gale | June 15, 2018 | Posted in
Facelift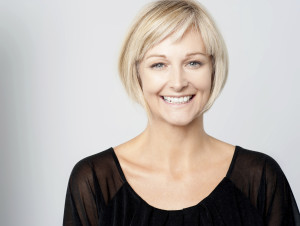 Time, gravity, and UV rays all work together to make your skin sag and your tissues loosen. The result is that you will eventually start to look older than you feel. While the aging process is inevitable, living with it isn't. Talk to a plastic surgeon about your anti-aging options, like a thread lift. Thread lifts are one of the latest plastic surgery innovations that can effectively camouflage the effects of time. It works much like a facelift, but it doesn't require extensive surgery or a long recovery time.
Here's what a thread lift could do for you
Threadlifts have been cleared by the FDA. They give patients results similar to those of a facelift, but without the intensive surgery, recovery, or cost. Thread lifts literally lift up the tissues and skin, and tighten sagging tissues to produce a rejuvenated, refreshed appearance. A thread lift could address problem areas like marionette lines, jowls, sagging neck tissue, and nasolabial folds. Thread lifts can also restore the youthfulness of the brow, eyes, and the contours of the cheeks.
The results of a thread lift are instantly noticeable, with the final results becoming clear after about two weeks. Most people will enjoy their results for 18 months to up to three years. When the results begin to fade away, the plastic surgeon can place additional threads to lift and tighten the tissues.
Here's what to expect from the thread lift procedure
Once you learn how different the thread lift procedure is from traditional plastic surgery, you'll understand people have been calling it the new facelift. You won't require a stay in the hospital. You won't even require general anesthesia. There are no incisions necessary.
The newer, more advanced method of performing thread lifts uses absorbable sutures or threads. (Previous incarnations of the thread lift used permanent sutures.) After numbing the skin, your plastic surgeon will use very fine, micro needles to gently insert the threads into strategic locations, where they act to lift up the tissues and tighten them.
Know the potential side effects before you make a treatment decision
While this innovative version of a facelift isn't minimally invasive, every medical procedure has certain inherent risks. You should be fully informed before deciding whether to have this treatment. Most patients experience some minor bruising and tenderness, which can be managed with an ice pack. Serious complications, like infections, aren't common. Your plastic surgeon can discuss these risks with you.
Interested in getting a thread lift in NYC?
Although threadlifts are minimally invasive and don't require a long recovery time, it's still important to see a well-qualified, highly trained plastic surgeon for this procedure. Dr. Thomas Loeb is a board-certified plastic surgeon with a sterling reputation for upholding the highest standards of patient care and safety. Thread lifts are one of his specialties, along with facelifts, cosmetic injectables and other facial plastic surgery procedures. If you're curious about whether having a thread lift in NYC might be right for you, call Dr. Loeb's Manhattan office at 212-327-3700.
Additional resources about threadlifts:
International Society of Aesthetic Plastic Surgery, Barbed Suture Lift, https://www.isaps.org/procedures/facial-plastic-surgery/barbed-suture-lift/
Allure, Is the "Thread Lift" the New Face-Lift? We Asked Plastic Surgeons, https://www.allure.com/story/thread-lift-plastic-surgery-procedure