What Problem Areas Can Thread Lift Be Used On?
Ryan Green | September 20, 2018 | Posted in
Facelift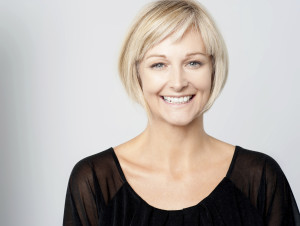 Contrary to popular belief, taking 10 years off the biological clock doesn't necessarily require going under the knife or other invasive procedures. Thanks to new breakthroughs in the cosmetic medical industry, patients can look much younger than their actual age suggests. One such procedure that is getting a lot of raves is the thread lift. We'll explain this noninvasive operation in detail and the problem areas it can treat.
Thread Lift at a Glance
The thread lift actually isn't new. It has been around for several decades. A while back, it was even endorsed by A-listers like Gwyneth Paltrow. The process utilizes sutures with small cones and graspers that are passed under the skin using a large needle. The cones "grab" at the skin from under and hold it tightly against the bone and muscle to prevent it from sagging or drooping.
However, with the rising popularity of thread lifts came news of possible dangers, especially in the form of bacterial infections.
Fortunately, thread lifts have since evolved and are now far less risky.
What Has Changed?
In previous iterations of thread lifting, the sutures were made from a material that permanently rests under the skin. This was the primary cause of infection since it provides a foreign agent for bacteria to live on. This also provides the bacteria a safe "hideout" space from white and other bacteria-fighting cells.
Nowadays, however, the threads are dissolvable and fully disintegrate before the bacteria has a chance to find residency. The entire process can be completed in under an hour and doesn't involve a scalpel or incisions.
What Body Areas Are Thread Lifts Good For?
Okay, now that you know thread lifts are safe, which part of your body can you use this procedure for? Thread lifts are good for various parts of the face, which is why many people refer to it as a face-lift alternative. Clients often request a thread lift for:
Cheeks
Eyes
Brows
Jaw line
Jowl
Nasolabial folds
Neck
The procedure isn't limited to the face, though. Clients have also used thread lifts to remove sagging skin under the triceps. Women also seek the procedure for creating a more toned buttocks and upper thighs. Thread lifts for non-facial areas are especially popular during summertime as women seek to achieve their ideal beach body.
More recently, patients have also undergone a thread lift as a form of tummy tuck. While the procedure doesn't eliminate bodyfat, it does keep belly areas like the love handles from protruding past the waistline. Thread lift technology can also be used for the breasts.
While the majority of thread lift clients are women, men are just as suitable candidates.
Schedule an Appointment at Our Manhattan Office
Interested in learning more about getting a thread lift in NYC? Please contact Dr. Loeb for an initial consultation at his Manhattan office where he will address your concerns. A consultation will determine whether a thread lift is a viable solution or whether a different procedure is more suitable.
Additional Resources:
Dermatology News, Thread Lifts: A Face-Lift Alternative or Not? https://www.mdedge.com/edermatologynews/article/154382/aesthetic-dermatology/thread-lifts-face-lift-alternative-or-not
New Beauty, Is the Noninvasive Thread Lift the New Facelift? https://www.newbeauty.com/blog/dailybeauty/9688-is-this-new-lunchtime-lift-set-to-take-over-the-liquid-facelift/