The New Face of Plastic Surgery
Ava Lawson | July 24, 2015 | Posted in
News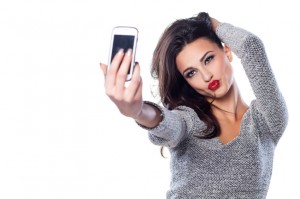 The field of plastic surgery has grown by leaps and bounds over the last 15 years, boasting groundbreaking advancements in minimally invasive techniques. And it's not just women taking advantage of cosmetic pick-me-ups, says author Katie Chang in a recent NY Times blog post. Increasing numbers of men and "average Joes" are availing themselves of a nip and tuck, forking out their hard-earned dollars for a chance to enhance their physique, turn back the clock and look their best. 
As any satisfied patient will tell you, the most important factor in a natural-looking outcome – from Botox to breast augmentation — boils down to the experience and artful eye of the surgeon. In practice for more than two decades, Dr. Thomas W. Loeb has garnered widespread acclaim for his exceptional work, ranking him among the best plastic surgeons in Manhattan. His opinions and expertise have been showcased in national media, including NBC News, The View and Good Day NY.
Cosmetic surgery by the numbers
Following Greece, Italy and South Korea, the United States ranks fourth in the number of cosmetic surgery procedures performed per capita. The following are some eye-opening statistics concerning the rising popularity of plastic surgery in the U.S. and abroad. 
1 in every 20 American women has had plastic surgery
50 percent of all U.S. plastic surgery patients are repeat customers
86 percent increase in buttock augmentations since 2014
748 percent increase in the number of Botox procedures since 2000
13 percent of all plastic surgery procedures are performed on men
Liposuction is the most requested procedure in patients aged 35-64
Breast augmentation is the number one procedure for women aged 19-34
Kim Kardashian's butt is the most popular celebrity cosmetic surgery request
33 percent spike in male breast reduction surgeries since 2010
Nearly $2,500,000 was spent by Americans on Botox injections in 2014
Our furry companions are even getting in on the action, with some pet owners turning to face lifts, implants and tummy tucks for Fido. While some plastic surgery for pets is purely cosmetic (i.e. ear implants to lend an upright look), other surgeries benefit the health of the animal. In 2011, U.S. dog owners shelled out $62 million in plastic surgery for their pooches.
Social media outlets such as Twitter, Instagram and Facebook have fueled several plastic surgery trends, from so-called "thigh-gap" surgery to the plump pouts sported by famous TV personalities. Recently, more than 50,000 posts with the hashtag #KylieJennerLipChallenge circled on Instagram, where girls sucked on shot glasses to mimic the star's notorious lush lips.
Leading Manhattan plastic surgeon
Some patients simply want to emulate a feature from their favorite celebrity, while others are seeking a confidence boost after years of putting the needs of others before themselves. As with any medical procedure, it's crucial to keep your expectations realistic and understand the risks and recovery associated with major surgery.
Discuss various anti-aging treatments and plastic surgery options with one of New York's most esteemed surgeons, Dr. Loeb. To schedule a one-on-one consultation, please complete the online form or call our Fifth Avenue office at 212-327-3700. His talented hands have enhanced the beauty of thousands and repaired the botched plastic surgery performed by others.