Top Minimally-Invasive Procedures to Look Your Best This Holiday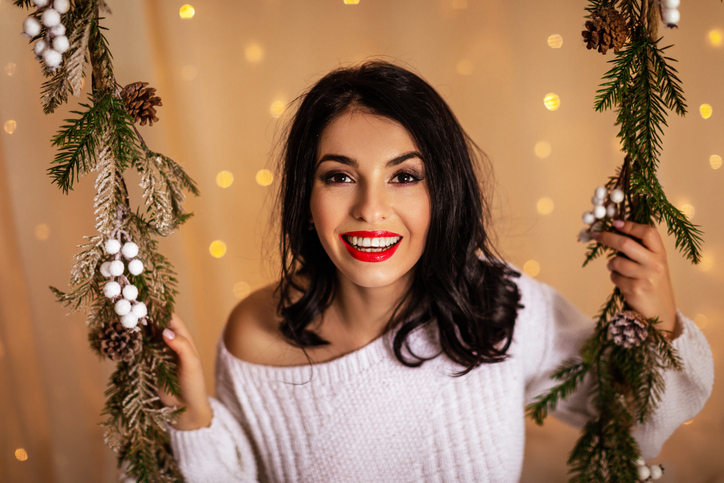 The holiday season is here, which means your calendar is brimming with parties, social gatherings and tons of photo-filled events. If chilly temperatures and dry winds have left your complexion dull and blotchy, we have a few tips to help you put your best face forward as you mix and mingle at holiday festivities.
Say hello to fresh, glowing skin with minimally invasive procedures that can brighten up your appearance with no pain and zero downtime! Now is the time to rejuvenate your look and correct those irksome signs of stress and aging, with the help of a nationally-acclaimed plastic surgeon in NYC, Dr. Thomas W. Loeb.
Whether you are looking to erase worry lines, restore volume, or banish stubborn pockets of fat, these procedures deliver the confidence boost you desire without scalpels or surgery.
Botox Cosmetic
Botox injections are the quickest way to take years off your face! Just a few days after the injections, those crow's feet and deep frown lines will soften and virtually disappear, giving you a more relaxed and refreshed appearance. Botox is truly a lunchtime procedure, and there is no recovery or downtime afterwards. Since the chemical agent takes full effect after one week, we suggest planning the treatment 5-7 days before your holiday events.
Injectable fillers
Dermal fillers and Botox are a dynamic duo for refreshing your look. Most fillers are comprised of hyaluronic acid, which retains moisture, and adds instant volume to deep wrinkles in the lower part of the face. Say goodbye to marionette lines and plump up hollowed cheeks in the span of 15 minutes. No one will know you had work done, and the results can last for over a year! Common brands include Restylane, Radiesse, Juvederm and Sculptra. Each has its own benefits and factors regarding placement.
Photo facials
Rough texture, uneven coloring, fine lines and age spots are common with mature and sun-damaged skin. A lot of these issues can be corrected with in-office photofacial treatments, ranging from IPL to non-ablative laser resurfacing. Your skin type and desired goals will dictate whether an Intense Pulsed light or Fraxel session would be better. Plan these facial rejuvenating treatments at least 7-10 ahead.
Freeze fat away
Cryolipolysis is the newest way to sculpt your body without surgery or liposuction. This fat freezing technology eliminates pesky bulges on the abdomen, thighs, hips, back and buttocks, but without the risks or extensive downtime associated with surgery. And while it takes a few months to see the full results of non-surgical fat reduction, most patients see a 20 percent reduction in adipose tissue after their first session!
Look your best this holiday with Dr. Loeb
Dr. Thomas Loeb has extensive experience in the latest injectables and non-surgical procedures, including Cryo fat freezing, Ultherapy, and TiteFX radio frequency body sculpting.
To learn more about our minimally-invasive procedures for the face and body, contact Dr. Loeb's Manhattan office to schedule a private consultation.
Additional Resources:
HauteLiving, Fountain of Youth: Top 2019 Minimally-Invasive Cosmetic Procedures You Can Embrace https://hauteliving.com/2015/10/a-beginners-guide-to-non-invasive-beauty-procedures/589634/
ASPS, Best minimally invasive procedures to look your best for the holidays https://www.plasticsurgery.org/news/blog/best-minimally-invasive-procedures-to-look-your-best-for-the-holidays