Jennifer Grey's Nose Job: How to Avoid Bad Rhinoplasty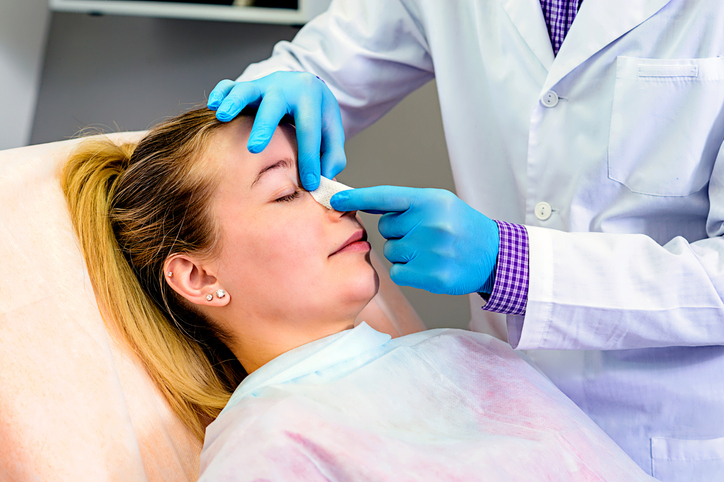 Jennifer Grey, best known for her role as Baby in "Dirty Dancing," shares the challenges with her nose—a nose that shaped (and maybe destroyed) her acting career—in her new book, "Out of the Corner: A Memoir."
In her memoir, Jennifer Grey wrote that she felt she had "committed an unforgivable crime" after undergoing surgery to change her nose. After her second rhinoplasty procedure, Grey said that looking at her nose was like "having a bad hallucinogenic trip," with even her closest friends and family not recognizing her after the surgery.
Taking the first step in your rhinoplasty journey can feel intimidating, but one bad celebrity nose job shouldn't put you off from achieving the nose of your dreams. Here's everything you need to know about Grey's rhinoplasty so you can avoid making the same mistakes.
What Happened to Jennifer Grey's Nose?
After filming "Dirty Dancing" at 26, Grey didn't receive any future casting offers, which she believed to be due to the shape of her nose. She scheduled a consultation with a plastic surgeon. During the consultation, she discovered that she had a deviated septum, breathing at 20% capacity, and didn't have a tip on her nose.
Grey asked her surgeon to "fine-tune" her nose. After undergoing surgery, she was satisfied with the results, and started receiving casting offers regularly.
Unfortunately, a few years later, during the filming of "Wind," Grey noticed white cartilage on her nose. She asked her surgeon to fix the cartilage, but her second procedure dramatically changed her appearance. The surgeon decided to further slim her nose as well, despite not being asked to do so.
After the procedure, friends and family didn't recognize Grey. She remembered her loss of identity, sharing that people saw her "not as a whole person, but as a nose."
How Can You Avoid a Bad Nose Job?
Taking the time to research your options can go a long way in helping you achieve your rhinoplasty goals. Because nose job results can vary significantly between different surgeons, it's essential to choose an experienced clinician.
The best plastic surgeon will listen to what you want and won't drastically change your appearance. Ultimately, clinical experience with rhinoplasty helps your surgeon create a personalized treatment plan so you can turn your aesthetic goals into a reality.
Before committing to any aesthetic procedure, always research local plastic surgeons. Schedule consultations, ask questions, and share your goals with your surgeon. Most importantly, review the surgeon's rhinoplasty before and after gallery to learn more about their techniques and results.
Your plastic surgeon should walk you through the procedure, discuss the potential risks, and address any concerns you might have. Experienced surgeons combine their clinical skills, artistry, and dedication to patient safety to create a supportive environment for every client.
Personalized Rhinoplasty Treatment in Manhattan, NYC
When you choose Dr. Thomas Loeb as a plastic surgeon for your rhinoplasty in New York, you can expect patient-focused care, personalized attention, and unrivaled attention to detail. Dr. Loeb takes the time to listen to your goals so you can enjoy a satisfactory outcome that matches your expectations.
In the operating suite, Dr. Loeb is a true artist with years of clinical experience and a long track record of satisfied patients. Contact our Manhattan office today to schedule your rhinoplasty consultation.