Searching for the Perfect Ethnic Rhinoplasty in New York?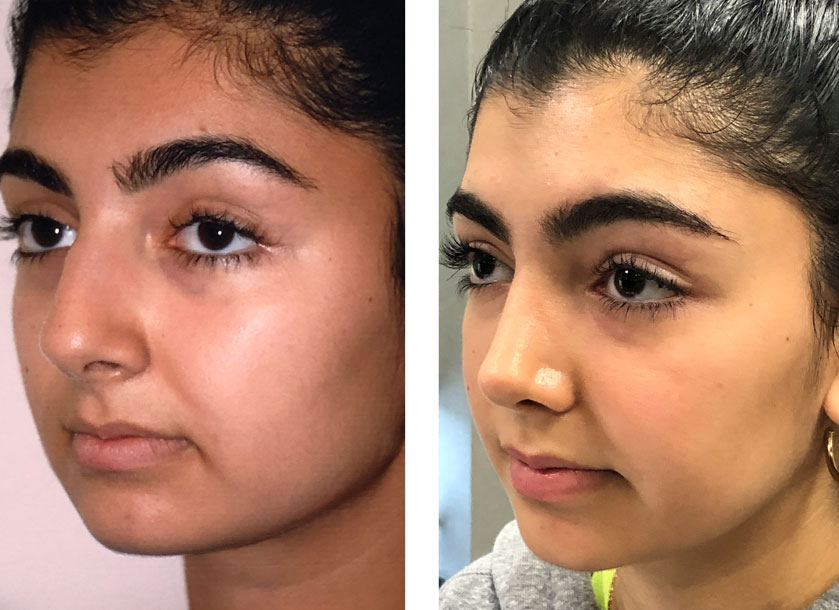 Since the nose is at the center of the face, one's eye tends to be drawn to it. When the nose is out of balance with the rest of the natural features, it can cause significant discontent and poor self-esteem. A rhinoplasty—a plastic surgery that improves the look and/or function of the nose—is among the most popular cosmetic surgeries. It's also among the most difficult to perform, both in terms of technical challenges and aesthetics.
Performing an ethnic rhinoplasty can be even more challenging because it's important to preserve the patient's heritage while bringing the nose back into the correct proportions and proper balance. If you're thinking of having a natural rhinoplasty, be sure to look for a plastic surgeon who has experience working with patients of your ethnicity.
African-American rhinoplasty NYC
Your nose is influenced in part by your ancestors. If your ancestors came from Africa, they evolved to have a wide, low nasal bridge with a bulbous and under-projected nasal tip. It's thought that this is largely due to climate. For example, ancient humans who lived in colder climates needed narrower nostrils in order to properly warm the air inside the nose before it reached the lungs.
In contrast, ancient humans who lived in warmer climates, such as Africa, evolved to have wider noses and nostrils because the air didn't need to be warmed, but did require greater humidification. For a Black patient, a natural rhinoplasty generally involves making the bridge narrower and more raised, while narrowing the base and creating greater definition at the nasal tip.
What to know about a Middle Eastern rhinoplasty
People of Middle Eastern descent are more likely to have a nose that appears droopy, which is sometimes paired with a large nasal tip. Middle Eastern noses may also be somewhat large with either a large hump on the bridge or a straight bridge. To improve facial harmony, the plastic surgeon might lift the droopy tip and straighten the bridge. In some cases, the nostrils may be narrowed a bit.
What to know about an Asian rhinoplasty
Compared to European noses, Asian noses tend to have a wider base, flatter bridge, and thicker skin. Chinese noses in particular tend to be flatter and have little projection. Often, people of Asian descent want to augment the bridge, rather than reduce it.
Schedule a consult for a rhinoplasty in New York
Rhinoplasty is often considered to be among the most technically and aesthetically challenging of all plastic surgeries. Ethnic rhinoplasties require even more specialized expertise. A long track record of satisfied patients from all ethnicities and many years of experience are just two of the reasons why so many patients choose Dr. Thomas Loeb to perform their natural rhinoplasty surgeries. View rhinoplasty before and after photos for some of our great results.
Dr. Loeb is known for exemplary clinical skills and aesthetic excellence, with a focus on natural-looking results that preserve the features of his patients' heritage. If you're looking for African-American or South Asian rhinoplasty in NYC, or other type of rhinoplasty, call Dr. Loeb's Manhattan office to schedule a confidential consultation.
Additional resources on natural rhinoplasty surgery: