How Long Do You Have to Sleep Upright After Rhinoplasty Surgery?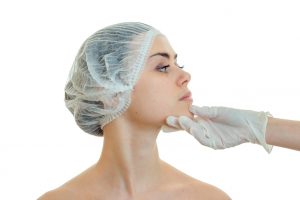 A rhinoplasty can completely transform a person's look. It eliminates asymmetries and ensures that the nose is in proper proportion with the rest of the face. Yet, the recovery from a rhinoplasty can be challenging. It's essential to be fully informed about what you can expect. One crucial aspect of your recovery will be adjusting your sleep position.
When can I sleep on my side after rhinoplasty?
Rhinoplasty patients are typically instructed to sleep on their back with their heads elevated for the first few weeks after surgery. This position will protect the nose while it heals and reduce swelling. After three weeks, if you're unsure whether you can begin sleeping on your side, please don't hesitate to call the surgeon's office. Do note that if you're a stomach sleeper, you'll need to stay on your back longer. Avoid sleeping this way for at least six weeks after having this surgery.
What if I accidentally slept on my side after rhinoplasty?
Your nose will be quite delicate during the immediate recovery from rhinoplasty surgery. It's important to avoid unnecessary pressure on it. However, your surgeon will send you home with a nasal splint and surgical dressing on your nose. These will protect your nose while it heals and prevents its delicate structures from shifting around.
In other words, if you do accidentally roll over on your side during your sleep, you'll be fine. However, you may experience more discomfort, swelling, and bruising. Your best bet is to stay on your back with your upper body elevated.
Trouble sleeping after rhinoplasty? Try these helpful tips
If you're accustomed to sleeping on your side, getting a good night's sleep can be challenging while lying on your back. This is especially true after surgery. Fortunately, you can take a few steps to facilitate your healing. Try the following:
Avoid sleeping with pets.
If you have a partner, consider sleeping in a guest room for a while, if available. This will also reduce the risk that your partner might stretch out their arms while sleeping and accidentally hit your nose.
If you don't have a guest room or you're having trouble staying on your back, consider sleeping on a recliner.
Take your pain medication shortly before your usual bedtime to avoid being awakened by discomfort.
Invest in a wedge pillow to keep your head, and upper body elevated.
In addition, reduce your caffeine intake, keep your room at a comfortable temperature for sleeping, and eliminate all sources of light.
Your nose transformation awaits you in Manhattan
Rhinoplasty patients from all over the world come to Manhattan, New York City, to consult renowned plastic surgeon, Dr. Thomas Loeb. His exceptional artistry and technical skills enable him to achieve remarkable transformations for his patients. In addition, Dr. Loeb prides himself on thorough patient education, ensuring each patient is fully informed about the procedure and every aspect of the recovery.
Contact Dr. Loeb's office today to inquire about having a rhinoplasty, revision rhinoplasty, or teen rhinoplasty. Our office staff will also explain your estimated rhinoplasty cost.