Rhinoplasty Recovery Day by Day: What to Expect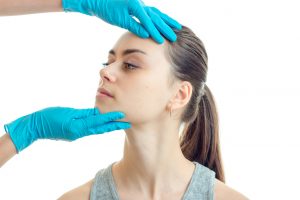 The nose is the focal point of the face. When it's asymmetrical or sized disproportionately, it can attract unwanted attention and create self-esteem issues. If you're distressed by the appearance of your nose, consider talking to a rhinoplasty surgeon.
Do know that rhinoplasty is not minor surgery, and it's important to be thoroughly informed about the procedure and its recovery before making a decision. Your surgeon will provide detailed post-operative instructions, but here's an overview of what you can expect.
The first three days
Patients can expect to go home on the day of the surgery. You'll need a responsible adult to take you home and stay with you for a while. The first three days of your recovery will be the most difficult, as the discomfort and swelling will be the most severe. Take your pain medications as prescribed. Every hour, gently apply an ice pack to the nose and the eye and cheek area. Try to avoid exerting pressure on the nose.
You should get plenty of rest, although getting up and walking around your home every hour or two during the day will help keep the blood circulating in your legs. You'll need to sleep on your back, with your head elevated. Consider investing in a wedge pillow before your surgery. Lastly, avoid blowing your nose at all costs. Touch a tissue to your nose instead.
Days three through seven
Your pain will subside considerably after the first 72 hours. The swelling will also begin to go down. Continue to sleep on your back in an elevated position. You won't need to continue with the ice packs after the first three days. If you've had a splint placed, your surgeon may remove it and the bandages after one week.
Weeks two through four
After your first week, the bruising and swelling will continue to go down, and your comfort level will increase significantly. You may feel comfortable returning to work after two to three weeks, provided you have a sedentary job. At about week four, your surgeon may clear you to resume light physical exercise. Around this time, your surgeon may also clear you to blow your nose lightly if need be.
Week six through the rest of your recovery
At week six, you'll notice a significant decline in the swelling, and you'll begin to see the results of your surgery. If you weren't cleared for exercise before this point, you should be by now. Your healing should be essentially complete, although there will be some residual swelling. This means you won't see the final results of your surgery until at least one year after your rhinoplasty.
Talk to a world-renowned rhinoplasty surgeon
Dr. Thomas Loeb is a leading expert in performing rhinoplasties, including revision rhinoplasty and teen rhinoplasty. He is known for combining superior clinical skills with an unmatched sense of artistry and an unwavering commitment to patient health and safety. Since Dr. Loeb's famous transformation of Paula Jones' nose, patients have been coming to him from all over the world.
You can schedule a confidential consultation with Dr. Loeb at his Fifth Avenue office in New York City. We look forward to meeting you and helping you make an informed decision about having a rhinoplasty.