Can Daxxify Fix Your Wrinkles?
Loeb Staff | October 20, 2022 | Posted in
Skin Care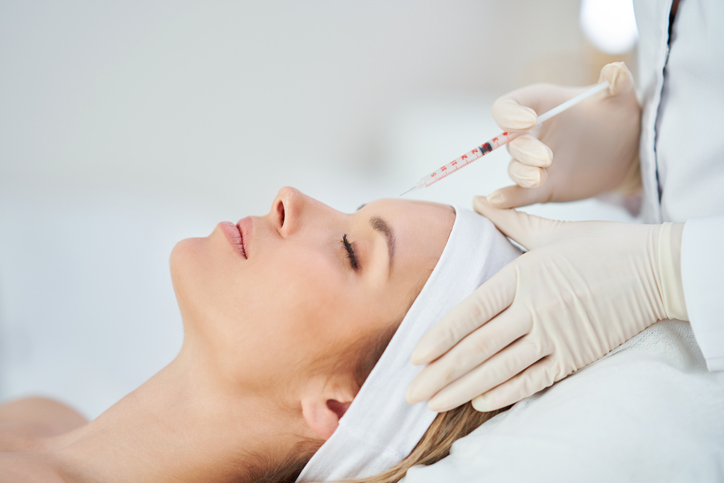 Aging is inevitable and irreversible, but some of the signs of aging are certainly treatable. If you've noticed lines and wrinkles beginning to appear on your face, you may have thought about getting Botox or perhaps a facial filler like Juvederm. These are both excellent options that work well for many people. Now, however, there's a new option that has just become available on the market: Daxxify. Could it be right for you? The only way to know for certain is to consult a qualified medical provider.
What is Daxxify?
Revance Therapeutics, Inc. is a biotech company that has developed a remarkable new treatment, Daxxify, which is intended to improve the appearance of moderate to severe wrinkles. The U.S. Food and Drug Administration (FDA) approved it for use in adults in September 2022 after a rigorous safety review.
Daxxify (DaxibotulinumtoxinA-lanm) is in the same family of products as Botox and related treatments, such as Xeomin. It's a neuromodulator that contains purified botulinum toxin. However, it's quite different from its predecessors.
How is Daxxify different?
Daxxify's predecessors—Botox, Xeomin, and Jeuveau—are highly effective for temporarily reducing the appearance of lines and wrinkles. However, the drawback is their duration. These neuromodulators produce results for about three to four months, with variations from one patient to the next. This means that patients need to continue visiting their plastic surgeon every three to four months for touch-up treatments in order to maintain their results. For busy professionals, fewer office visits are certainly desirable.
Daxxify is different because its results can last an average of six months, which means you might only need treatments twice yearly—a major timesaver. In some patients, the results of Daxxify can last even longer. In clinical trials, some patients enjoyed satisfactory results for up to nine months.
How exactly does Daxxify accomplish this? Revance greatly extended the longevity of botulinum toxin products by adding a proprietary peptide to its formula. This peptide allows the main ingredient to more readily bind to key receptors in the tissue. This means that it more effectively minimizes the muscle contractions that cause wrinkles, simultaneously creating a longer lifespan for the results. As an added bonus, Daxxify is currently the only neuromodulator that is entirely vegan, making it a good option for people who prefer clean beauty products.
Where can Daxxify be used?
Currently, Daxxify is only approved by the FDA to treat moderate to severe glabellar lines. These lines are commonly referred to as "frown lines." They are the vertical lines that appear between the eyebrows upon frowning or squinting. However, as more safety data becomes available, it's entirely likely that the FDA will approve Daxxify for use on other types of wrinkles.
Schedule a skin treatment consultation with Dr. Loeb in NYC
Every person has unique skin treatment needs and a unique medical history. The only way to determine if Daxxify could be right for you is to consult a qualified healthcare provider. In New York City, patients trust Dr. Thomas Loeb because of his extensive clinical experience and prioritization of patient health and safety. Schedule a consult at our Manhattan office to discuss your aesthetic goals and medical history, and find out if Daxxify could be right for you.