How to Get Rid of Nasolabial Folds
Ryan Green | May 5, 2020 | Posted in
Skin Care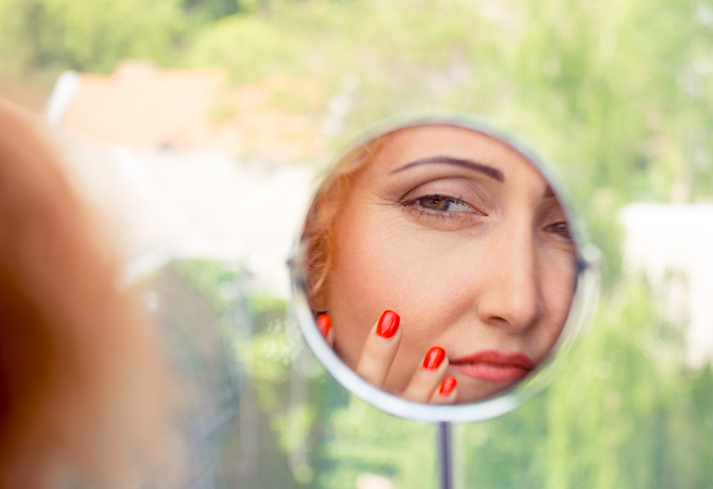 The nasolabial folds are also frequently known as laugh lines or smile lines. These two skin folds extend from either side of the nose to the corners of the lips. As a person grows older, the nasolabial folds become deeper and more visible. If you're interested in appearing more youthful and rejuvenated, you might consider treatment options to reduce the appearance of your moderate to deep nasolabial folds. There are noninvasive and minimally invasive treatment options available. However, plastic surgery is the most effective way to get rid of your nasolabial folds.
Noninvasive treatment options
If you're just starting to notice that your nasolabial folds are beginning to deepen, you may wish to start with a noninvasive treatment option. One treatment that's been getting a lot of attention lately is the buccal massage, due to the fact that Meghan Markle is reportedly a big fan of the treatment.
A typical buccal massage starts with cupping. This involves applying a suction device that stimulates lymphatic drainage. This is usually followed by a deep tissue massage of the face. Then, the provider will perform the buccal massage, which involves applying pressure from the outside and inside. The provider inserts a few gloved fingers into the mouth to massage the buccal area from within while simultaneously massaging the exterior with the other hand.
The downside of the buccal massage is that it must be repeated once per month for optimal results. Furthermore, it's difficult to find a trained provider; few people have the expertise required to do a buccal massage properly.
Injectable treatment options
If you're looking for something more attainable and long-lasting than a buccal massage, you might consider minimally invasive dermal fillers. A plastic surgeon can precisely inject dermal fillers into the nasolabial folds to provide better structure and support in the area. The dermal filler material literally lifts the depressed areas and plumps up the skin, resulting in a more youthful appearance.
Surgical treatment options
Unfortunately, dermal fillers are a temporary fix. You'll need to continue to get the injections on the schedule recommended by the plastic surgeon in order to preserve your results. Another option is to consider plastic surgery, which is especially well-suited to individuals with deep nasolabial folds.
Nasolabial fold surgery, also called nasolabial fold excision, can be performed under local anesthesia. After numbing the area, the surgeon can excise the deep folds before suturing the skin. In some cases, patients can benefit from the placement of a small cheek implant. This can help to better define the upper face.
Consult a plastic surgeon in NYC
Although there are some noninvasive and minimally invasive methods of combatting nasolabial folds and other types of wrinkles, the most effective way to turn back the clock is through surgical intervention. It's always best to consult a board-certified plastic surgeon with many years of experience. That's why so many New Yorkers visit Dr. Thomas Loeb in Manhattan. Dr. Loeb also frequently works with out-of-town patients who travel from around the world seeking his expertise. To schedule a consultation for nasolabial fold surgery in NYC, call our Fifth Avenue office today.
Additional resources on wrinkles: