Introducing Volbella: Is This Groundbreaking Lip Filler Right for You?
Jacky Gale | April 17, 2017 | Posted in
Skin Care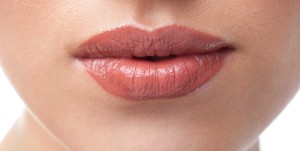 If you're interested in subtle, more natural-looking lip augmentation, then Volbella could be right for you. Juvederm Volbella XC was recently approved by the U.S. Food and Drug Administration (FDA) as a lip injectable for adults ages 21 and older. This exciting lip filler has been shown in clinical trials to subtly, yet effectively soften age lines and enhance lip fullness.
"I often talk to patients who are dissatisfied with thin lips or the effects of time and gravity in the mouth area, but many of them are worried about getting 'duck lips,'" says Dr. Thomas Loeb of New York City. "Juvederm Volbella XC is an aesthetically pleasing alternative that gives my patients the look they want without looking as though they've 'had work done.'"
A closer look at Juvederm Volbella
Juvederm Volbella is carefully formulated with a proprietary filler technology that is capable of producing exceptionally smooth filler materials to correct volume loss. Volbella is blended with hyaluronic acid of varying molecular weights, which is why this particular filler lasts so much longer than others. Despite this, Volbella actually has a lower concentration of hyaluronic acid than other lip fillers, allowing it to give patients subtle, more natural results.
Several clinical trials were used to establish the safety and effectiveness of Juvederm Volbella. In one study, 168 study participants received Volbella injections. The researchers assessed the effects on lip fullness and lip line reduction. About two-thirds of the participants demonstrated solid improvements in both categories, which lasted up to one year. The safety profile of the lip filler according to this clinical trial was shown to be comparable to that of the control product used.
Kiss your thin lips goodbye
If you're excited to get fuller, more sensual lips, then it's time to talk to a plastic surgeon about lip injectables. The doctor will assess your aesthetic goals and your medical history to make sure Volbella is the right choice for you. If you prefer more dramatically full lips, for example, your plastic surgeon might recommend an alternative augmentation product, such as Juvederm Ultra XC.
Before receiving Juvederm Volbella, tell your plastic surgeon if you have any allergies, have a history of hypertrophic scarring, or are currently on immunosuppressive therapy. The safety of Volbella when used for women who are pregnant or breastfeeding has not been established.
Although Juvederm Volbella is new, it has an excellent record of patient satisfaction. In one survey, 80 percent of people who received Volbella were still satisfied with their results one year later. And when the results do need a boost after one year, patients typically find that they need less product to achieve their desired lip fullness.
Talk to Dr. Loeb about Juvederm Volbella
As a world-renowned plastic surgeon, Dr. Thomas Loeb is pleased to offer a full spectrum of cosmetic enhancement services, including lip injectables and lip augmentation. Meet with Dr. Loeb in his Manhattan office to discuss your aesthetic goals and receive your personally designed treatment recommendations. Dr. Loeb is committed to maintaining the highest standards of patient care and safety. Call today to request a facial surgery consult.
Additional Juvederm Volbella Resources:
PR Newswire, Juvederm Volbella XC Approved by U.S. FDA for Use in Lips and Perioral Rhytids, http://www.prnewswire.com/news-releases/juvederm-volbella-xc-approved-by-us-fda-for-use-in-lips-and-perioral-rhytids-300277494.html
Juvederm, Natural-Looking Lips That Last, https://www.juvederm.com/juvederm-ultra-xc