New Study Sheds Light on Best Facial Rejuvenation Procedures
Jenn Fusion | September 16, 2014 | Posted in
Skin Care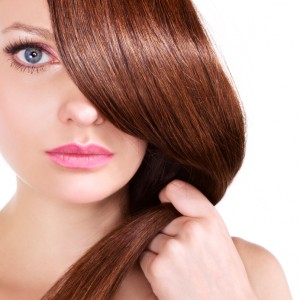 How facial movements and – more specifically, soft tissue strain – affect the appearance of aging is the focus of a new study published in the journal of the American Society of Plastic Surgeons.
Researchers hope their findings will serve the basis for new types of facial rejuvenation and reconstruction procedures. Dr. Thomas Loeb, one of the top facial rejuvenation NY experts, reflects upon the study's findings.
3-D imaging technique applied to anti-aging science
Speckle tracking photogrammetry 3-D imaging can be used to study the dynamics of soft tissue animation over time. Engineers use this type of imaging technique to evaluate strain on various materials, such as glaciers, airplane parts, aluminum, stainless steel, and other types of materials. In medical science, this technique can be used to assess abdominal aortic aneurysm rupture risk during surgery.
The differences between young and old tissues revealed
To conduct the study, researchers sprayed a "speckle" pattern onto the faces of 13 volunteers between the ages of 18 and 70. Then they were asked to make a neutral facial expression, followed by common facial patterns like a smile, laugh, grimace, pursed lip whistle, surprised expression, and an angry scowl.
The system generated a color scale map, with red indicating areas of highest strain and blue areas indicating lower strain. They found:
For all subjects, the areas of greatest strain were in the mid-face and lower face.
For subjects over 40, strain was greatest around the mouth (58% strain vs. 34% strain for younger subjects).
Lip-pursing caused a tremendous amount of strain in the nasolabial folds running from the nose to the mouth corners (62% in subjects over 40 vs. 33% in younger subjects). The stretch was greater in women than men.
Older subjects showed greater asymmetry of strain in the nasolabial folds (18% vs. 5%).
Tissue strain was similar for old and young subjects for other expressions like smiling.
Dr. Loeb reflects on these findings
"Much research has been done focusing on oxidative stressors like sunlight and tobacco smoke, or biological factors like the loss of DNA telomeres. This study is interesting because it looks at how our everyday expressions tax our facial tissues over time," says Dr. Loeb. "As someone who does facelifts, dermal fillers, and minimally invasive facial rejuvenation in New York, I find these results helpful in determining which type of procedures I choose to do."
He adds,"For instance, with a traditional rhytidectomy (facelift surgery), the perioral complex would be left untreated. Yet, this study reinforces the idea that soft tissue filler augmentation in this area would improve the look of the lower face and neck, providing a more harmonious and overall aesthetically-pleasing result."
Facial rejuvenation NY
Local residents and NYC visitors looking for the very best facial surgery rejuvenation New York has to offer are invited to contact Dr. Loeb for a confidential assessment of their facial structure and skin quality.
As a board-certified plastic surgeon for over 25 years, Dr. Loeb offers many types of anti-aging skin treatments for the face, including:
Facelift
Neck lift
Mini lift
Eye Lift
Dermabrasion
Lip Augmentation
Fat Transfer
Radiesse
Restylane/Juvederm
Fractora / Fractora Firm
Botox
Dermabrasion
Laser Skin Resurfacing
Photofacial
Please call  212-327-3700 to book a consultation and discuss your options.