Study: Facial Rejuvenation Results Need Assessment Standards
Jacky Gale | December 20, 2016 | Posted in
Skin Care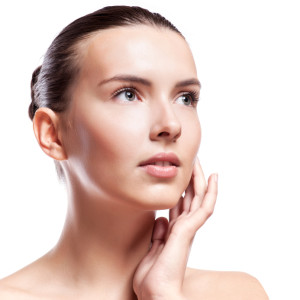 Can the universal perceptions of beauty be analyzed and crunched into numbers? That's the question posed by an intriguing article recently published in JAMA Facial Plastic Surgery.
The study, "Validation of a Method for Estimation of Facial Age by Plastic Surgeons," was published by Dr. Denis Souto Valente of the Pontificia Universidade Católica do Rio Grande do Sul, Brazil, and several coauthors.
The researchers sought to determine the extent to which plastic surgeons are capable of accurately estimating an individual's age based solely on a photograph. The purpose of this study speaks to the challenge of scientifically evaluating the results of plastic surgery in such a way that allows for definitive data sets for scientific publications.
A closer look at the publication
In their recent article, the researchers outlined the process by which they evaluated the abilities of plastic surgeons to estimate age. Seven plastic surgeons were asked to assess 70 patient photographs, which were taken in a private care hospital between March 1, 2015 and April 30, 2016. Each surgeon received the photographs in a random order and was asked to write down their estimated ages of the patients. At random, three of the plastic surgeons were then selected for further statistical analysis.
Based on the results, the researchers concluded that three plastic surgeons were able to estimate the age of a patient within 10 months. According to the article, this is "important to facial plastic surgeons because it reveals how the results of rejuvenation procedures can be assessed."
The intuitive abilities of plastic surgeons
Of course, there are limits to this study. It involved only seven surgeons, with only three surgeons selected for in-depth statistical analysis. The article does not reveal potentially influential factors about these study participants, such as whether they have years of experience in the operating room or whether they've recently earned medical licensure. The study also relies heavily on the subjective assessments of the participants.
That being said, it does appear reasonable that highly experienced plastic surgeons would refine their intuitive capacities throughout their careers, particularly if they actively pursue professional development opportunities. There is no doubt that plastic surgery patients would be best served by taking the time to research surgeons before choosing one. A surgeon's reputation for excellence is a clear indicator of the results that the prospective patient can expect.
Those who are considering plastic surgery would be well advised to choose a surgeon who has trained at prestigious institutions, accrued decades of experience in the operating suite, and received accolades and awards in recognition of superior work. Patients should only choose board-certified plastic surgeons who operate in fully accredited surgical centers.
Leading NYC plastic surgeon
Dr. Thomas Loeb, a board-certified plastic surgeon in New York City, has earned a longstanding reputation for surgical excellence. Dr. Loeb understands that superior results in facial rejuvenation and other surgeries require a delicate balance of technical skill and intuitive artistry.
Facial plastic surgery is as much an art as it is a science and Dr. Loeb has proven his intuitive abilities to understand one's facial appearance and how it is best rejuvenated to make one look years younger. If you're considering facial rejuvenation or plastic surgery, why choose anything less than the best? Contact Dr. Loeb's office at 212.327.3700.