Advantages of Plastic Surgery During Winter
Ava Lawson | January 19, 2016 | Posted in
Body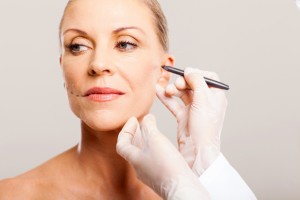 Just as there are seasons for skiing and planting your new garden, there is a season for certain cosmetic surgeries. The winter months may be tough on your skin, but the cold temperatures afford ample opportunities to bundle up and recover with relative anonymity before bathing suit weather rolls around.
Winter is an ideal time to undergo many types of plastic surgery procedures. Bulkier clothing conceals swelling and bruising on the body, while hats, sunglasses and artfully placed scarves can camouflage the effects of laser skin resurfacing, a facelift or brow lift.
Plastic surgery is increasingly more common among men and women, and many go under the knife to achieve their year-end resolution for a new and improved image. December through March is one of the busiest times of the year for cosmetic surgeons who help patients realize their life-altering transformations.
Advantages of plastic surgery during the winter
Those yearning for a "fresh start" in 2016 should consider the many benefits of elective plastic surgery during winter:
A great way to kick off a New Year as a New You
Sweaters, turtlenecks and other winter apparel hide post-op bandages and dressings
Earned holiday vacations mean less time off work
Recover during long holiday weekends such as Martin Luther King & President's Day
The winter also affords opportunities to undergo more invasive skin treatments such as strong chemical peels, dermabrasion or laser resurfacing that require patients to stay out of the sun. Most of these procedures entail a few days to a couple of weeks of peeling, redness and generally staying out of sight.  This downtime is much easier to handle when the sun's rays are barely noticeable, and you don't mind curling up indoors with a good movie or book.
Some of the most requested plastic surgery procedures this time of year include:
Facelift – addresses excess fat deposits along the jowl, loss of muscle tone and sagging skin throughout the middle of the face
Brow lift – Eliminates forehead creases, and rejuvenates the upper face by opening up the eyes and raising the brow line
Laser resurfacing – restores the skin's vitality and youthful appearance by addressing pigmentation, poor texture, fine lines and redness
Liposuction – targets and removes stubborn, localized fat deposits that do not respond to diet and exercise
Abdominoplasty (tummy tuck) – removes extra skin and fat from the lower abdomen, and tightens muscles – particularly helpful after multiple childbirths
Breast surgery – breast augmentation with implants or a lift to restore the breast's youthful position and shape
Manhattan plastic surgeon
There's no doubt that summertime is when most people want to look and feel their best. Dr. Thomas Loeb – a highly respected and board-certified plastic surgeon in NYC — is often asked about the best scheduling for surgical procedures, whether for a breast lift or facial procedure. By planning ahead, patients can be totally prepared to show off their transformations just as the weather warms up and the tank tops come out.
No matter what season you decide to have cosmetic enhancement, it's important to account for recovery and downtime in your personal and professional calendar.
Call Dr. Loeb's Fifth Avenue office at 212-327-3700 to schedule a one-on-one consultation.