Recent Trends in Plastic Surgery
Jacky Gale | June 22, 2016 | Posted in
News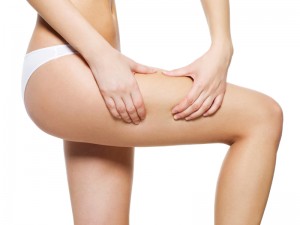 Are you considering having a nip here, a tuck there? If so, you're certainly not alone. Plastic surgery is even more popular than ever before and many patients are becoming ever more adventurous in the types of procedures they choose.
Long gone are the days when cosmetic enhancements were spoken of in hushed tones. Men and women alike are choosing to improve their appearance and boost their self-confidence with a trip to the surgeon's office.
More people getting body contouring
It isn't just Botox and Juvederm that are enjoying a heyday. More people are choosing extensive plastic surgery procedures like tummy tucks. According to the American Society of Plastic Surgeons (ASPS), tummy tuck procedures are 104 percent more common now than they were just 15 years ago. And from 2000 to 2015, the number of patients who chose to have a breast augmentation increased by 30 percent.
More people are getting creative with their plastic surgery choices. In addition to the ever popular face lifts, tummy tucks, and breast implants, more people are choosing lifts on the legs, upper arms, and buttocks. Body lifts have been enjoying a surge of popularity. In 2000, just 207 patients in the U.S. got body lifts. In 2015, that number had increased to 8,431 – an incredible 3,973 percent increase.
One reason behind this particular trend might be the prevalence of weight loss surgeries. After losing a significant amount of weight with a gastric bypass, sleeve gastrectomy, or gastric band surgery, patients are left with excessive skin. A little excess skin might not be a big deal, but having pounds of it hang down over one's belly can be quite uncomfortable. A lower body or thigh lift in conjunction with abdominoplasty is an effective strategy for sculpting the body after significant weight loss.
Things to consider when choosing a plastic surgeon
Although plastic surgery is on an upward trend, it's important for prospective patients to bear in mind that aesthetic alterations still comprise major surgery in many cases. Plastic surgery isn't usually covered by health insurance, but this doesn't mean that it's smart to comparison shop for a surgeon. Patients would be well advised to choose a plastic surgeon based on his or her experience, training, and reputation.
Plastic surgeries aren't cookie cutter procedures; every one is a little different and requires the touch of a specialist with extensive experience. Patients should choose a board certified plastic surgeon who explains potential risks and conducts a thorough evaluation to determine candidacy.
NYC plastic surgeon
Dr. Thomas Loeb is a well-respected plastic surgeon who practices in New York City. With more than 30 years of experience, he is the surgeon that patients trust for artistic, natural-looking results and safe surgical practices.
Dr. Loeb performs all types of plastic surgeries and skin care procedures, but has particular expertise in rhinoplasty, breast augmentation, face lifts, liposuction, and lip augmentation. To schedule your confidential, one-on-one consult with Dr. Loeb, call his Manhattan office at 212-327-3700.