4 Things to Know Before Getting Breast Implants in NYC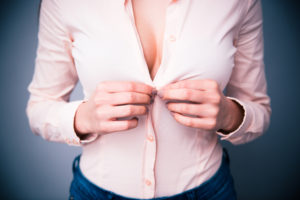 A few hundred thousand cosmetic breast surgeries are performed in the U.S. every year. Although it's a straightforward surgery, the decision to have any elective surgery is a major one that should be carefully considered. It's important to choose a plastic surgeon with an excellent track record and solid clinical skills, who will take the time to address all of your questions and concerns before moving forward with breast implants.
Breast implants may require replacement
Patients often consider breast augmentation as a "one and done" surgery. Although breast implants can last for quite a long time, they aren't considered permanent. It's possible to have your original breast implants for up to 20 to 30 years, although it's also possible to develop issues before that time. When you do need another surgery, you may choose to have new implants of the same size, shape, and material, or you might prefer to choose something different. Note that some people decide to have another surgery soon after the original one because they realize they want larger or smaller implants.
Mammograms may require special considerations
It's important for every woman to get screening mammograms regularly throughout her lifetime, typically beginning at age 40. If you have breast implants, you'll need to inform the radiology technologist that you have them when you make the appointment. And it's best to choose a facility that has experience performing mammograms on women with implants.
Mammography relies on x-ray technology, and x-rays cannot easily penetrate silicone or saline implants. This means the technologist will need to take extra images. Your doctor might also recommend an additional screening test, such as a breast ultrasound.
You should have realistic expectations
Before having any type of plastic surgery, including breast augmentation, it's important to have realistic expectations. Breast implants can significantly enhance the size, volume, and appearance of your breasts. However, they cannot change any other area of your life, such as issues with self-confidence or relationship problems. Before having surgery, be sure that you're doing it for yourself, not for someone else.
You will need to quit smoking before the surgery
Quitting smoking is absolutely necessary before having any type of surgery, especially elective, non-emergency surgeries. If you're a smoker, the desire to have breast  surgery may finally give you the motivation you need to kick the addiction for good. Quitting smoking before surgery is essential because it increases the risk of surgical complications, such as problems with the anesthesia. Smoking also increases the risk of post-surgical complications, including poor wound healing, infection, and blood clots.
Interested in getting breast implants in NYC?
Dr. Thomas Loeb is a board-certified plastic surgeon, world-renowned for his excellent technical skills and intuitive sense of artistry. If you're considering getting breast implants in New York City, you can visit Dr. Loeb's Fifth Avenue office for a thorough, one-on-one consultation. Questions from patients are encouraged, as we prefer that each patient is fully informed before moving forward with any procedure. Call 212.327.3700 to schedule your consultation today.
Additional resources about breast implants
American Society of Plastic Surgeons, Important things to know about breast augmentation, https://www.plasticsurgery.org/news/blog/important-things-to-know-about-breast-augmentation
FDA, 5 Things to Know About Breast Implants, https://www.fda.gov/ForConsumers/ConsumerUpdates/ucm338144.htm