Could Chelsea Handler's Beauty Secret Work for You?
Jacky Gale | November 1, 2016 | Posted in
Skin Care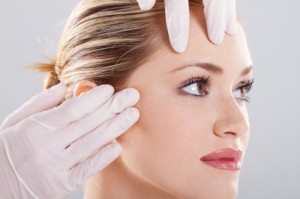 Celebrities have always been on the forefront of cosmetic innovations. For Kim Kardashian, it was the vampire facial. And for Chelsea Handler, it's professional ProFractional laser treatments.
Handler has made waves recently by posting her before and after pictures on Instagram, earning tens of thousands of "likes." And it's easy to see why Fraxel laser technology is garnering so much attention lately; the differences between Handler's before and after pictures are remarkable. Just four days after the treatment, her fine lines and wrinkles are smoother; her skin looks clear and fresh; and her 41-year-old face could easily pass for that of someone in her 20s.
Fractional skin resurfacing
ProFractional laser, which is a gentler version of Fraxel laser, is a method of resurfacing the skin without the use of harsh chemicals. Unlike conventional exfoliation treatments, this precise laser system doesn't remove the entire top layers of skin. Instead, fractional lasers target pinpoint columns of the skin. By targeting the skin in this pattern, the treatment allows greater control and precision over the ablation and coagulation of tissue.
Another popular option is the Fractora, which is the most sophisticated fractional radiofrequency treatment available. The radiofrequency waves use a targeted pattern to promote faster skin healing while stimulating the production of collagen and improving the texture of the skin.
Life-changing skin treatments
ProFractional laser, Fractora, and other skin resurfacing systems are so incredibly versatile that practically anyone could benefit from them. However, it's important to consult a qualified, experienced plastic surgeon. Your plastic surgeon will conduct a thorough exam of your skin and discuss your goals for your appearance to help you decide if skin resurfacing is right for you. Some people may learn, for example, that dermabrasion or deep chemical peels may be more appropriate for addressing severe skin problems.
Skin resurfacing treatments are effective in treating a wide range of aesthetic concerns, including fine lines and wrinkles, poor skin texture, uneven skin tone, and acne marks. It's even appropriate for minimizing excessive redness and flushing of the face. Skin resurfacing can easily address age spots, sun spots, and other pigment irregularities.
Fractional rejuvenation treatments require little preparation and downtime. The treatment takes less than an hour to perform and afterward, most people like to recover at home for one to two days to let the skin heal. When you do go out, avoid unnecessary sun exposure and be vigilant about applying sunscreen. Most patients see the full results of their fractional treatment within just two weeks.
Anti aging skin treatments in NYC
Dr. Thomas Loeb is now scheduling private, one-on-one facial surgery consultations in his Upper East Side office suite. Dr. Loeb is renowned for his expertise and revolutionary skin rejuvenation treatments, including the state-of-the-art Fractora system. When you're ready to say goodbye to skin imperfections and look years younger, call Dr. Loeb in New York City at 212-327-3700.